It always makes me giggle when I think back to how or why I was inspired to draw or create something. A giggle that makes my stomach flutter and my mouth curl up in a smile. A happy giggle that always makes me feel lucky to be inspired and to be able to do something that makes me so happy.
I have been inspired to draw this wonderful, girly hippo named Philipa (pronounced Phil-e-pa) for quite some times. Don't laugh but she was actually inspired by a combination of the stuffed elephant in the Junie B. stories and a stuffed hippo I bought on vacation last summer. Named Philip Jonny Bob he is Junie B.'s best stuffed elephant (I just loved the name and am totally and completely in love with that crazy Junie B….she just makes me laugh out loud) and the stuffed hippo I bought was a gray and pink tutu wearing cutie. I knew…just knew I had to do something with this inspiration.
There is nothing like a little extra time (yes, that does really exist) to allow inspiration to go to work. Off on Spring Break I was finally able to focus on this girly hippo and make her come to life. Add 4 inches of snow (yes, snow during Spring Break) and it was justthe right amount additional inspiration I needed give her words and added personality.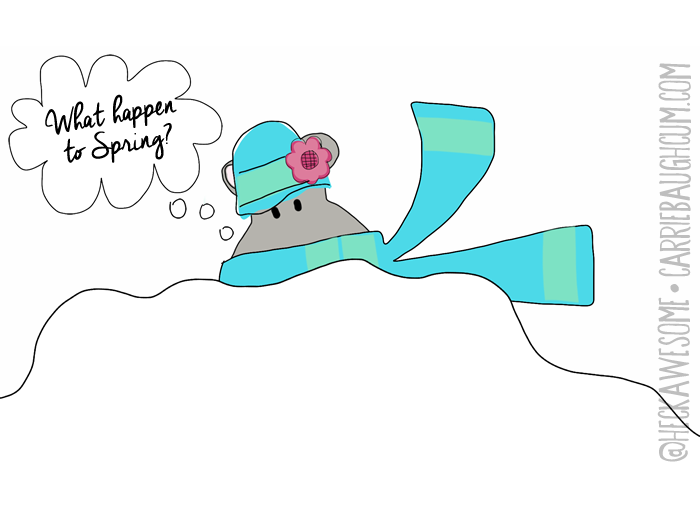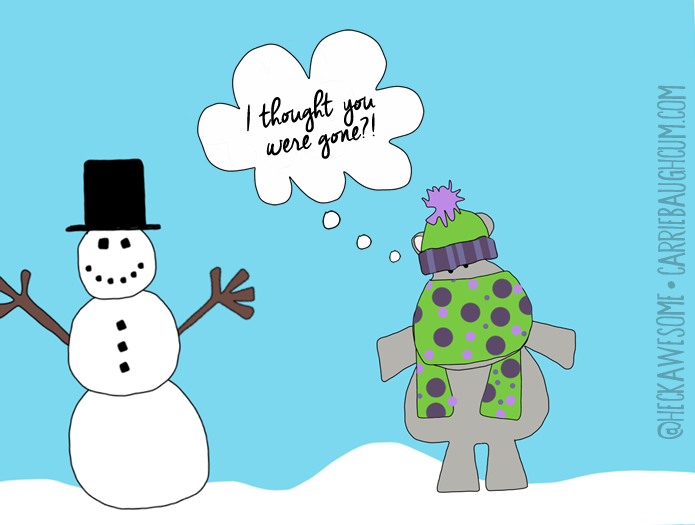 Philipa and I hope that you are staying warm where ever you are. And if you could spare some sun and a few degrees…that would be super!!!
Heck Awesome Comments
comments