My daughters are a constant source of inspiration for me.  Their amazingly fantastic view the world around them makes me smile. The heck awesome places their imaginations take them to leaves me in smiling in awwww.  The times I get to spend drawing and doing crafts with them… inspired and filled with ideas.
Like most of my doodles, this one stared with "Mommy come draw with meeeee!!!!"
It quickly turned into a paper crumpling grump, "I can't draw fish!!!!"
And ended with a mini-fish drawing lesson and then it….well you'll see!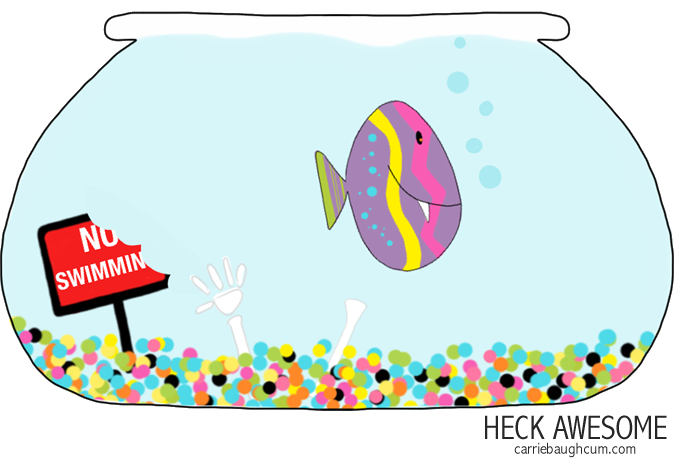 Heck Awesome Comments
comments