Last month I shared my first fun foto. It was an idea inspired by the uber amazing Kirsten Piccini. Since her one inspiring tweet I have filled my idea journal with a fun foto theme for each month of the year. Then I wait eagerly for time in my schedule for me to create my next one.
So with a few random hours this weekend and a slowerish Monday I finally had some time to start creating October's Fun Foto.
Like September's foto this one was was super fun to create. My daughters and I had a fantastic time throwing ideas back and forth and brainstorming what kind of fun we would be up to this month. There was tons and tons of giggling and even some snorting too!
With candy on our minds (bags and bags of it), oh so very last minute brainstorming and closet raiding in search of the perfect Halloween costume I have one piece of advice for you…Guard your candy kids! You never know what color accessorizing witch might be flying in the sky on Halloween night looking for some candy to satisfy her sweet tooth!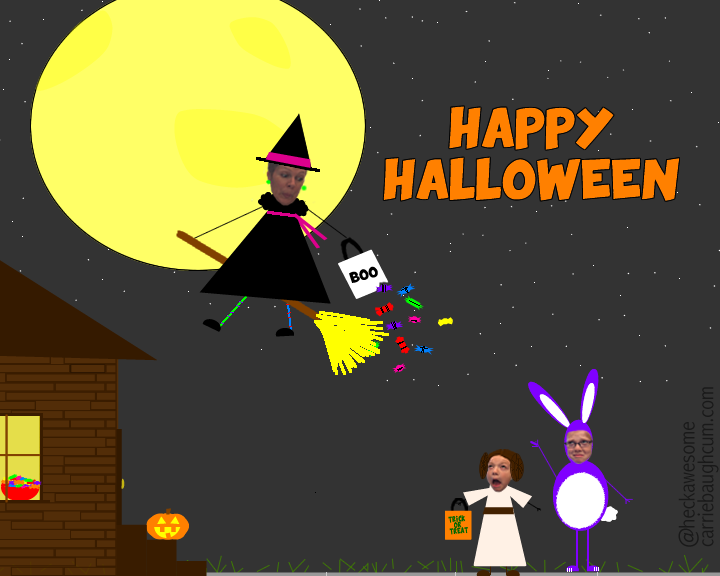 Did you miss last month's Fun Foto? See November's Fun Foto Here!
Heck Awesome Comments
comments