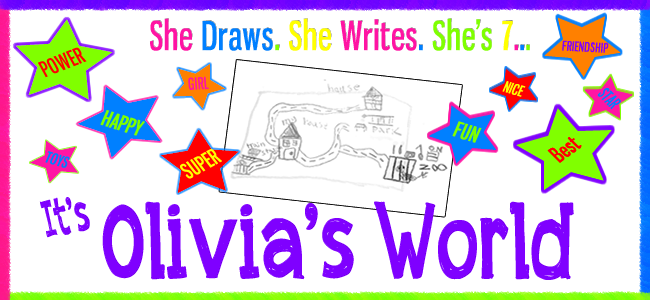 Story #1: The New Pet
Once upon a time there was a girl named Ginger.  Ginger always asked and asked her mom and dad when they were going to get a pet.  Until finally her mom and dad said that she could get a pet.  But what kind do you want?-asked Ginger's mother.  A puppy!-yelled Ginger.  I will do anything you say to get a puppy.  But-said her mother.  I just want you to know that having a pet is a big responsibility.  I can do the big responsibility-said Ginger.  So the next day Ginger and her mom went to the pet store called Petco.  Ginger got the puppy using all of her money.  Ginger cared so much for her puppy until it was a dog.  The dog was named Lucky.  Ginger had the best day ever.
Story #2: The New Girl
Once upon a time there was a girl named Twinkle.  Twinkle lived in Mexico where she had so much fun and did the things she was supposed to do at school.  At  playtime she always played with her friends Reynoso, Justin and Famosa.  But one day that all was about to change when one day Twinkle's dad said that they were moving to Bartlett.  The next day Twinkle's hole family went to Bartlett.  Twinkle did't do anything she was supposed to be doing and outside she did't  make any new friends.  Twinkle felt homesick and wasn't having any fun.  The next day outside at playtime Twinkle saw a girl that looked like a nice girl to be a friend.  Hello I am Twinkle-said Twinkle.  Twinkle is that you!?-said the girl.  Who are you?-asked Twinkle.  It's me Reynoso-said the girl.  Reynoso?-asked Twinkle.  The girl nodded.  Twinkle and Reynoso played a little.  Then stopped.  I wish Justin and Famosa were here-said Twinkle.  Stay right here-said Reynoso.  Reynoso came back running.  I found them!-yelled Reynoso.  Justin! Famosa!-yelled Twinkle.  They all gave each other all big hugs.  Then agreed that every day they would play together at the playground.  But if they ever moved again they leaned there lesson.
Story #3: The Friends That Were Good to The Earth
Once upon a time there were 2 friends 1 named Frogalina and 1 named Famosa.  Frogalina liked to plant plants and Famosa liked to pick up stuff that are dirty and put it in the garbage can and put the clean garbage in the recycling bin.  One day Frogalina was walking down the street when she saw a tree cut down.  But she planted a new one.  One day Famosa was walking down the street when she saw garbage on the street.  But good thing there was a garbage can and a recycling bin.  Famosa piked up all the dirty garbage and put it in the garbage can and put all the clean garbage in the recycling bin.  And that's how the 2 friends were good to the earth.
Mommy Disclaimer….  Olivia is my 7 year old daughter.  She began writing here so she could share her voice too.  All the words, the ideas and the typing… the entire story was done totally and completely by Olivia.   I only helped with spelling and Photoshopping the drawings and pictures she draws.  By writing these story Olivia hopes to inspire other kids to create, be kind to each other and share their words and stories too!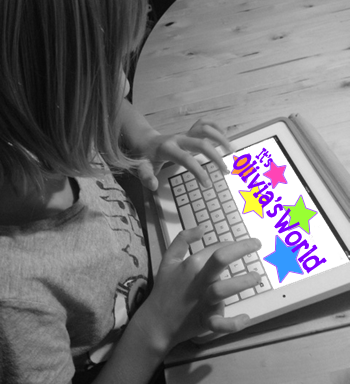 Heck Awesome Comments
comments